AUTUMN 2019
My first major exhibition of drawings and paintings TRANSIENT STAGES opens at Perth Theatre's Threshold Gallery. Details are HERE!
FALLEN FRUIT is out on TOUR this AUTUMN 2019 visiting 22 venues in England and Scotland!
Don't miss Staging Places Exhibition at Victoria & Albert Museum where my work on Declining Solo is part of this major Society of British Theatre Designer's exhibition!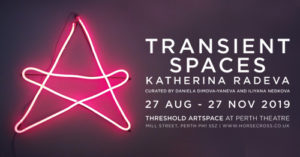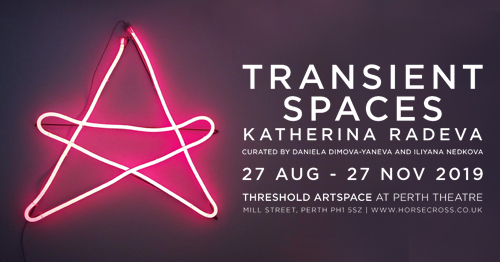 Hello! I am Katherina, most people call me Kat!
I am Set and Costume Designer for Performance, Visual Artist and Creative Collaborator. I work with some of the most exciting theatre makers of NOW!
Born in 1982 in Bulgaria I have a Fine Art Diploma from the National High School for Fine Arts in Sofia, Bulgaria and a First Class Honors Degree in Theatre Design from Wimbledon School of Art, London. I have been living and working in the UK since 1999.
I design for theatre, performance, contemporary dance, site specific events, interactive installations, outdoor shows, you name it I have probably done it! Or if I haven't done it, I'd love to do it. My designs tour extensively in the UK, Europe and the wider world.
My visual art works are a vital part of my practice and are part and parcel of my design thinking. My recent paintings, prints and drawings can be found on my website but for older work, do get in touch. I make a lot and often have no time to upload it here.
I am also the Artistic Director of Two Destination Language together with Alister Lownie, an award winning theatre company which tours extensively around the UK and internationally. Two Destination Language makes visually striking and intellectually stimulating work about identity, belonging, politics and how cultures interacts and are defined in contemporary society.  @2destlang    www.twodestinationlanguage.com
Contact me here   Follow me on Twitter @KatherinaRadeva
AWARDS for shows I have designed or co-devised and directed:
2017- Total Theatre Award and The Stage Award for salt. by Selina Thompshon
2014- Herald Angel for Falling in Love with Frida by Caroline Bowditch
2014- Total Theatre Award for Near Gone by Two Destination Language
2013- Pulse Suitcase Prize for Near Gone by Two Destination Language
2009- Rules & Regs- professional development, South Hill Park, UK
2006- Artsadmin Bursary Recipient for Early Career Artists
2005- Linbury Biennial Prize for Stage Design: Finalist
2003- Wimbledon School of Art Bursary- Prague for the Prague Quadrennial