DRAWING FAULT LINES 1st February 2020-1st March 2020 at Summerhall Edinburgh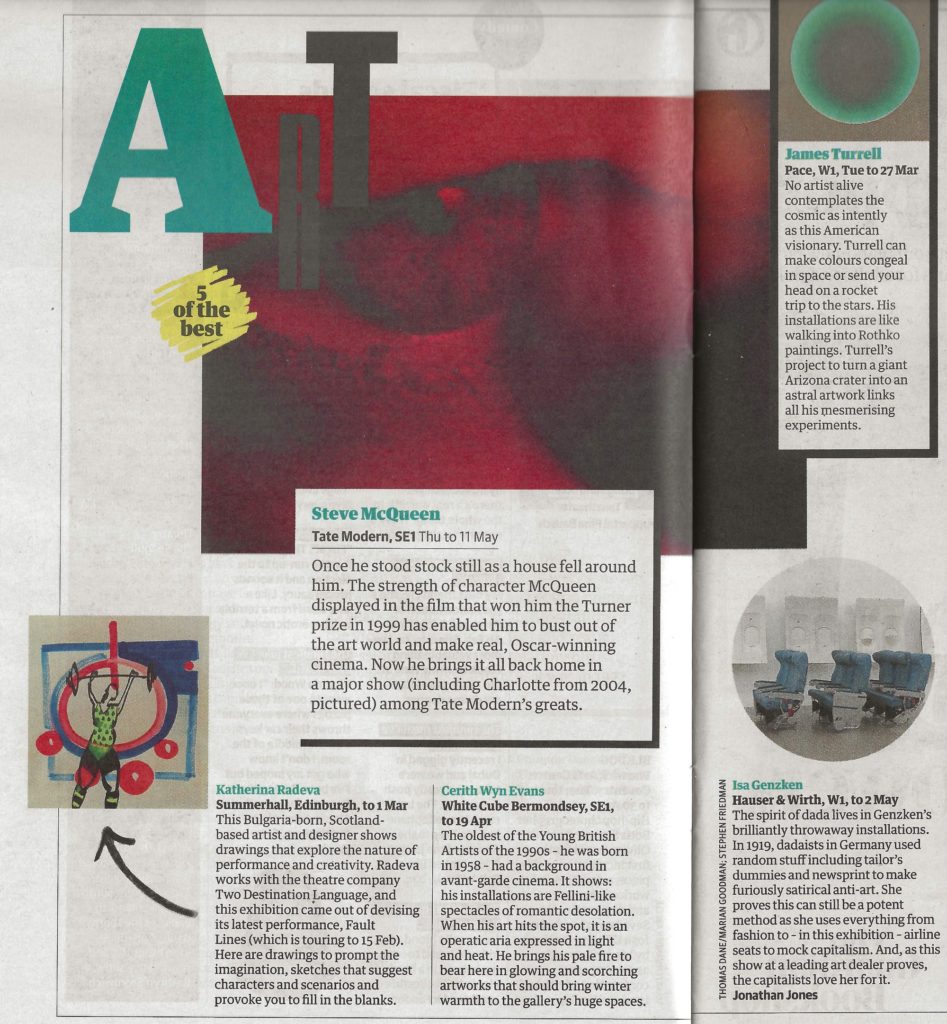 Following the success of Transient Spaces, Katherina's major solo exhibition in an institution, Drawing Fault Lines is her second solo exhibition in six month. Please join us on Wednesday 6th Feb 2020 at 6pm for the private view and launch of Read More, an essay publication by Chris Byrne from Dundee College of Art about Katherina's visual art work.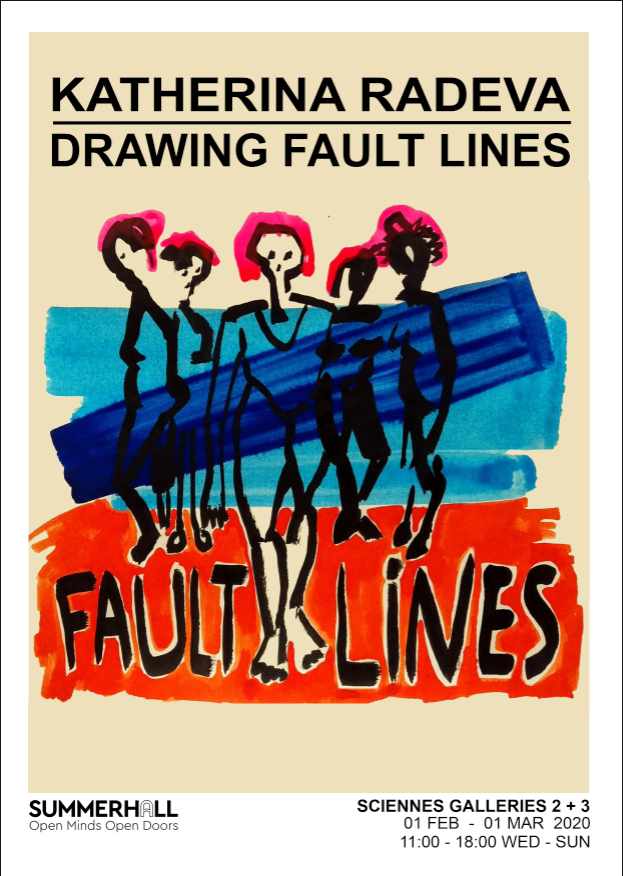 Drawing Fault Lines is a selection of drawings that form a fundamental element of the making and devising process of Fault Lines, a new performance work by Two Destination Language theatre company.
Each drawing is a window into a situation that invites the viewer to create their own story and narrative unravelling before them. Each window – an opportunity, someone's story, someone's history, your gaze, and your assumptions.
Drawing Fault Lines is a unique insight into the process of theatrical image-making. Part storyboard, part fantasy, this exhibition foregrounds a way of thinking, looking and imagining a live event through the medium of drawing. Read more here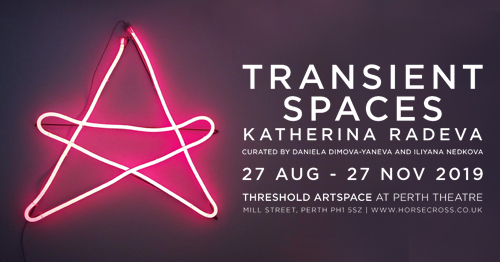 @KatherinaRadeva #Thresholdold @HorsecrossPerth
Encounter the work of the Bulgarian-born Scottish visual and performance artist Katherina Radeva known for her award-winning work with the theatre company Two Destination Language. Discover the prolific yet under-represented side of Radeva, the visual artist – the restrained style of her brush stroke and her intellectually stimulating painterly work about identity, belonging, politics and culture. Join us at for Radeva's first solo exhibition in a public institution at Threshold artspace, Perth Theatre. See a curatorial selection of Radeva's oeuvre including rare and never-exhibited before prints, paintings, drawings and objects.
Curated by Daniela Dimova-Yaneva and Iliyana Nedkova.
Produced and supported by Horsecross Arts for Threshold artspace and Creative Scotland, in partnership with the Bulgarian Cultural and Educational Centre Scotland and Two Destination Language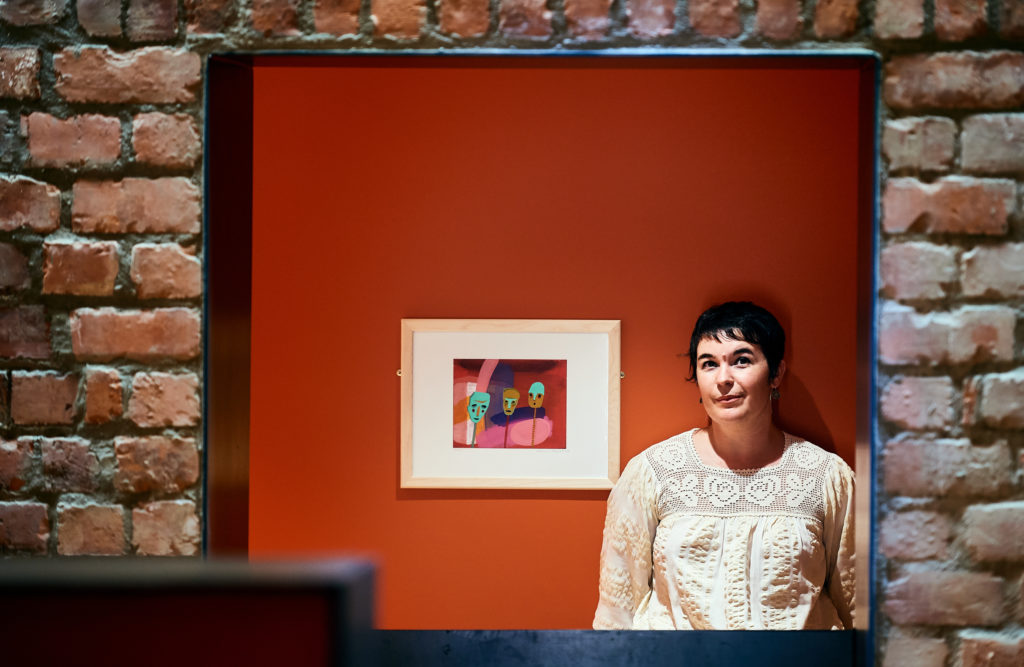 Katherina is a theatre maker, visual artist, and a set and costume designer. Born in Bulgaria in 1982, Katherina has lived in the UK for the last 20 years. Graduating from the National High School of Fine Arts in Sofia in 1999, Katherina won a full scholarship to study at the City of Bath College in 2000 and then went to Wimbledon School of Art graduating in 2004.
Her drawings, prints and paintings have been exhibited in group exhibitions in the UK, Europe and USA. Most notably exhibitions include her recent major solo exhibition at Threshold Arts Space at Perth Theatre featuring more than 100 drawings, prints and paintings, The Drawing Centre, London; Robert Wilson Foundation New York; M2 Gallery London, Salisbury Arts Centre on five occasions, Young Gallery and Salisbury Library; Ideas Space, London; DEVE, Belgrade; Wallraf das Museum Cologne; Nolia's Gallery, London; Moderna Galeria, Rijeka, Varna Printmakers Gallery; National Union of Bulgarian Artists on several occasions. Her first solo exhibition in Sofia in 1996 sold out entirely which partially funded her degree at Wimbledon School of Art.
Radeva's design work for Declining Solo is currently at the Staging Places exhibition at London's V&A Museum until March 2020 and past group design exhibitions include Make Believe at Nottingham Trent University; Collaborators at V&A Museum London and Nottingham Trent; Transformation and Revelation at Royal College of Music and Drama, Cardiff and Royal National Theatre's Linbury Prize.
Katherina Radeva is a founder and director of contemporary theatre company Two Destination Language which tours nationally and internationally reaching diverse audiences from around the globe. In Spring 2020 Two Destination Language will premiere Fault Lines in Summerhall and present Lone Wolves at Just Start Here, National Theatre Scotland's festival of new work in Dumfries.
SIGN UP for my newsletter HERE for news, notes and image, what's coming and what has been!